Turmeric is amazing! This spice is a powerhouse for cleansing the blood and making your skin look vibrant from the inside out. It is used widely in Ayurvedic medicine for its beautifying properties and is renowned as nature's internal cosmetic! I love to add this spice to dressings, roasted veggies and I also use it topically as a face mask. Turmeric has such amazing properties that boost both your inner and outer beauty,  so putting it on the skin is a no-brainer. Since our skin absorbs a portion of the products that we put on it , it is always a good idea to keep in mind the toxicity of beauty products and to question if they are in fact beautifying as they do end up in our bloodstream. The Cosmetics Database is a great resource for checking your product's rating! Ok, on to the beautifying turmeric…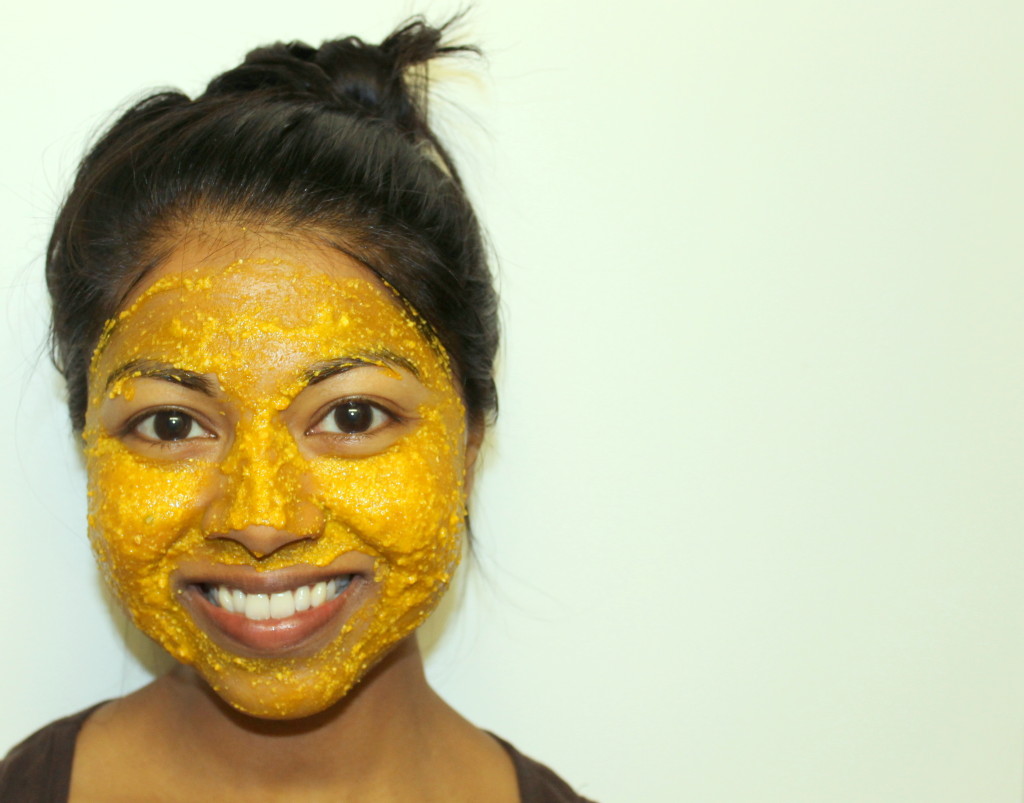 What is Turmeric?
Turmeric is a member of the ginger family which originates in India. It is highly anti-inflammatory, contains antioxidants, has anti-cancer properties, and is anti-microbial.
In particular, the compound curcumin in turmeric is responsible for its anti-inflammatory and anti-cancer affects. It is on par with the drugs cortisone and phenylbutazone in terms of efficacy without the negative side effects; which is always a plus in my book.
Beautiful Skin
Adding turmeric to your diet makes your skin soft, supple and smooth which is due to its effect on increasing blood circulation. Turmeric is a blood purifier and helps to counteract acne, boils and other skin imbalances. Turmeric stimulates the liver (our main detoxification organ), increases red blood cell formation, inhibits red blood cell clumping and increases circulation. Increased blood circulation not only makes our skin more radiant but also allows wounds to heal efficiently and tissues to be rejuvenated. Clean blood not only gives us beautiful skin but also corrects any imbalances in the system.
Turmeric also adds colour to pale skin. I have used turmeric in a face mask for years and my skin always feels and looks amazing afterwards.  Growing up this was a tradition before Hindu weddings in my family.  The bride and groom had to be covered head to toe in a turmeric paste the night before their nuptials so that their skin looked its best! Since my fiancé and I dig this mask and use it frequently we will definitely try to do it before our 2 ceremonies (civil and symbolic)!
How to use Turmeric
1. Incorporate turmeric using my turmeric face mask to get a beautiful glow OR
2. Drink this anti-inflammatory tea to cleanse the blood, it is also amazing if you are getting a cold. Either way your skin and body will thank you:)
Be sure to store your turmeric in a glass container in the fridge or freezer so that it remains more potent! Check out some more spicy tips here.
~Michelle
Holistic Nutritionist.