For the last few years the hubby and I have been visiting New York every summer. It's such an insane place; so much good food, sights, people and general excitement! The hubby and I love the abundance of Organic Avenue boutiques everywhere (they have grab and go organic juices, salads and raw treats!).During out visit last year we had a drink called Magical Matcha Chia Smoothie. I wanted to re-create it but it somehow got lost in the shuffle until I was reminded of it when I saw that Organic Avenue had released a recipe book.
I've changed their original recipe slightly but it tastes just as good! The cardamom is the real show stopper imparting such a unique and delicious flavour- yum! This smoothie has so much green goodness in one jar from the pumpkin seeds, barley grass juice powder and matcha. It also contains chia – a phenomenal seed full of beautifying omega-3s and pumpkin seeds (my new obsession!).
Magical Matcha: How to get the most out of your experience
Matcha is the actual green tea leaf that is dried and ground up. It is traditionally used in tea ceremonies in Japan. Recently it has been touted as a superfood since green tea is found to have a high amount of antioxidants per cup. Matcha is a concentrated version of green tea (1 tsp matcha= 10 cups green tea). In this regard matcha is antioxidant dense. Woohoo, good bye free radicals and unnecessary ageing! BUT with the concentrated antioxidants also comes more caffeine. Even though green tea is different than coffee in that it contains theanine (an amino acid) that relaxes the system and offsets the stimulating effects of caffeine – for someone like me (and I'm sure a lot of others out there too!) you still get a little buzz from the caffeine. This drink is a definite treat for those of us who are hypersensitive to caffeine. Don't even let me near a cup of joe- I will literally lose my mind!
Matcha is a magical substance but please don't go crazy adding it to every smoothie you have every day. While matcha has many benefits it also contains a high amount of naturally occurring fluoride. Fluoride has been linked to thyroid issues and neurotoxicity, so regular consumption may not be the best. Also, please be sure to buy high quality organic matcha from Japan as other matcha coming from other countries seem to be higher in heavy metals and fluoride. Some superfoods need to be consumed in moderation – like my beloved chocolate!
OK, so now you know the benefits of matcha and some new info on how to include it in your life. Here's the recipe and even though matcha is a main ingredient you can feel free to omit it and add in another teaspoon of barley grass juice powder to get more greens into your drink!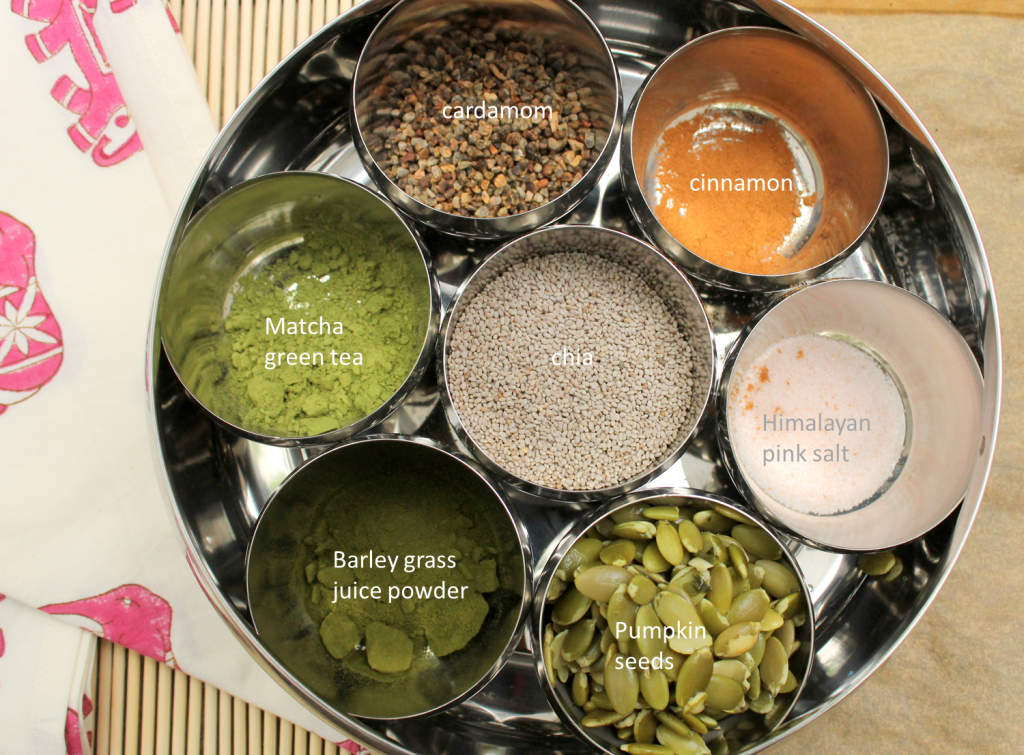 Magical Matcha Chia Smoothie
Ingredients: please buy organic if possible
1 ¾ cups filtered water
¼ cup pumpkin seeds (soaked overnight and rinsed well)
2.5 tsp matcha tea powder (optional, if you have a caffeine sensitivity)
1 tsp dried barley grass juice (optional if you can't find it!)
½ tsp vanilla powder
Pinch of ground cardamom
Pinch of ground cinnamon
Pinch of Himalayan pink salt
Sweetner of choice to taste (stevia, raw honey, coconut blossom sugar, etc)
1.5 tbsp chia seeds
Directions:
Blend all ingredients together in a high-speed blender EXCEPT the chia seeds.
Whisk in the chia seeds to blended drink and let sit until all chai seeds have absorbed the liquid (about 10 minutes)
Enjoy!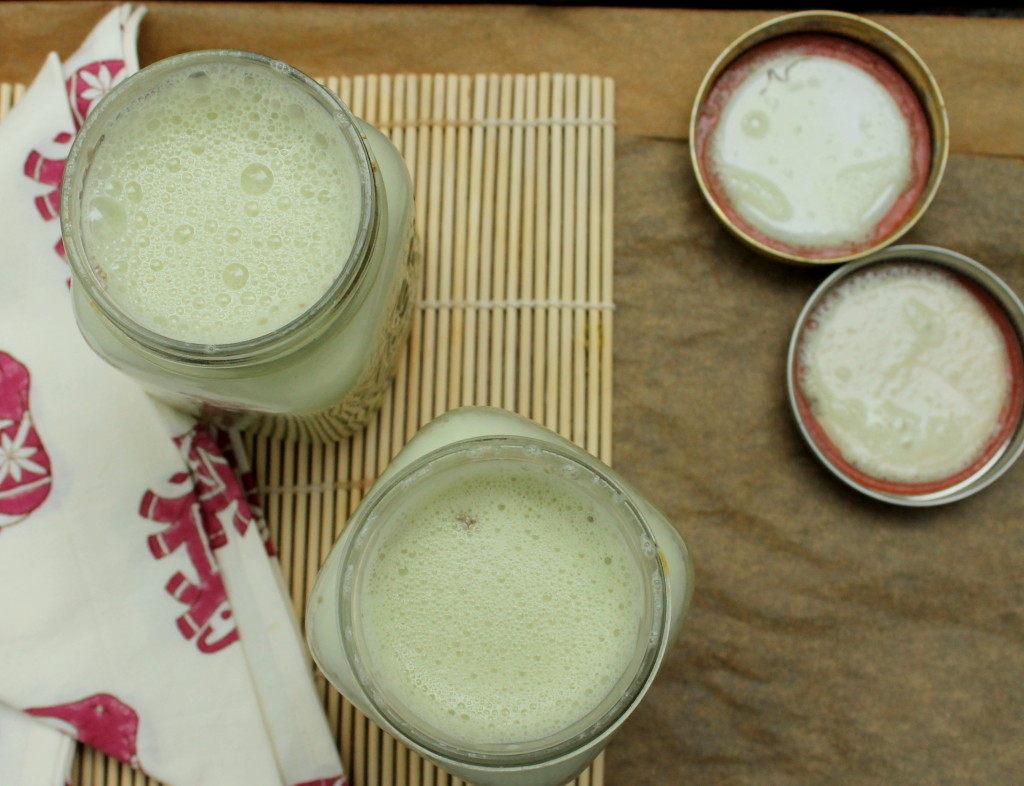 ~Michelle
Holistic Nutritionist