A week or so ago I was lucky enough to fly to New York with my fiancé (which was nice since he couldn't come with me to Lisbon). Our weekend in New York more than made up for our failed attempt  last year during the hurricane scare! This year we had something else to battle-the heat. It was insanely hot and humid in NYC but we managed to walk everywhere while staying hydrated with our mineral water, coconut water, fresh fruits and tons of veggies!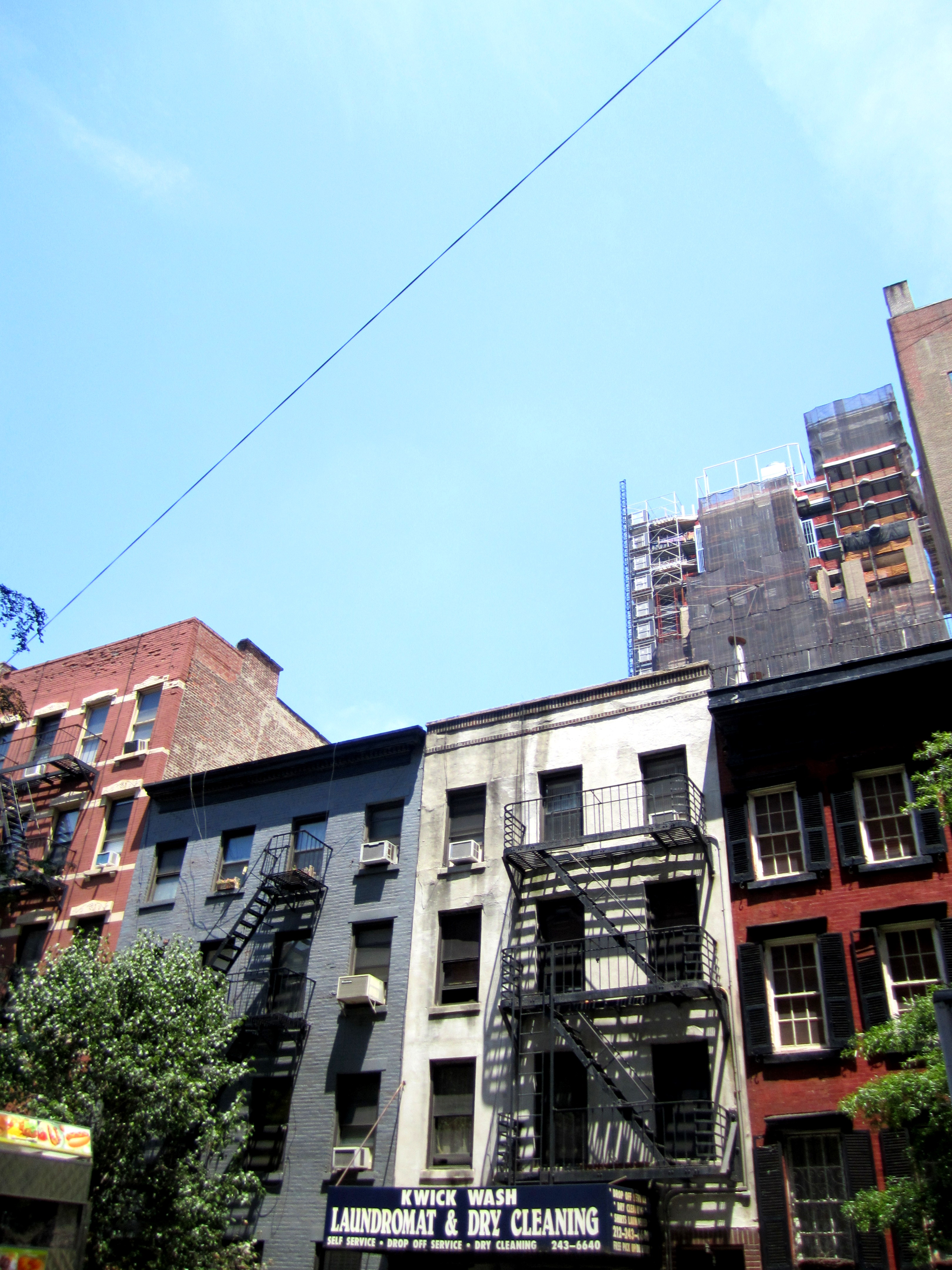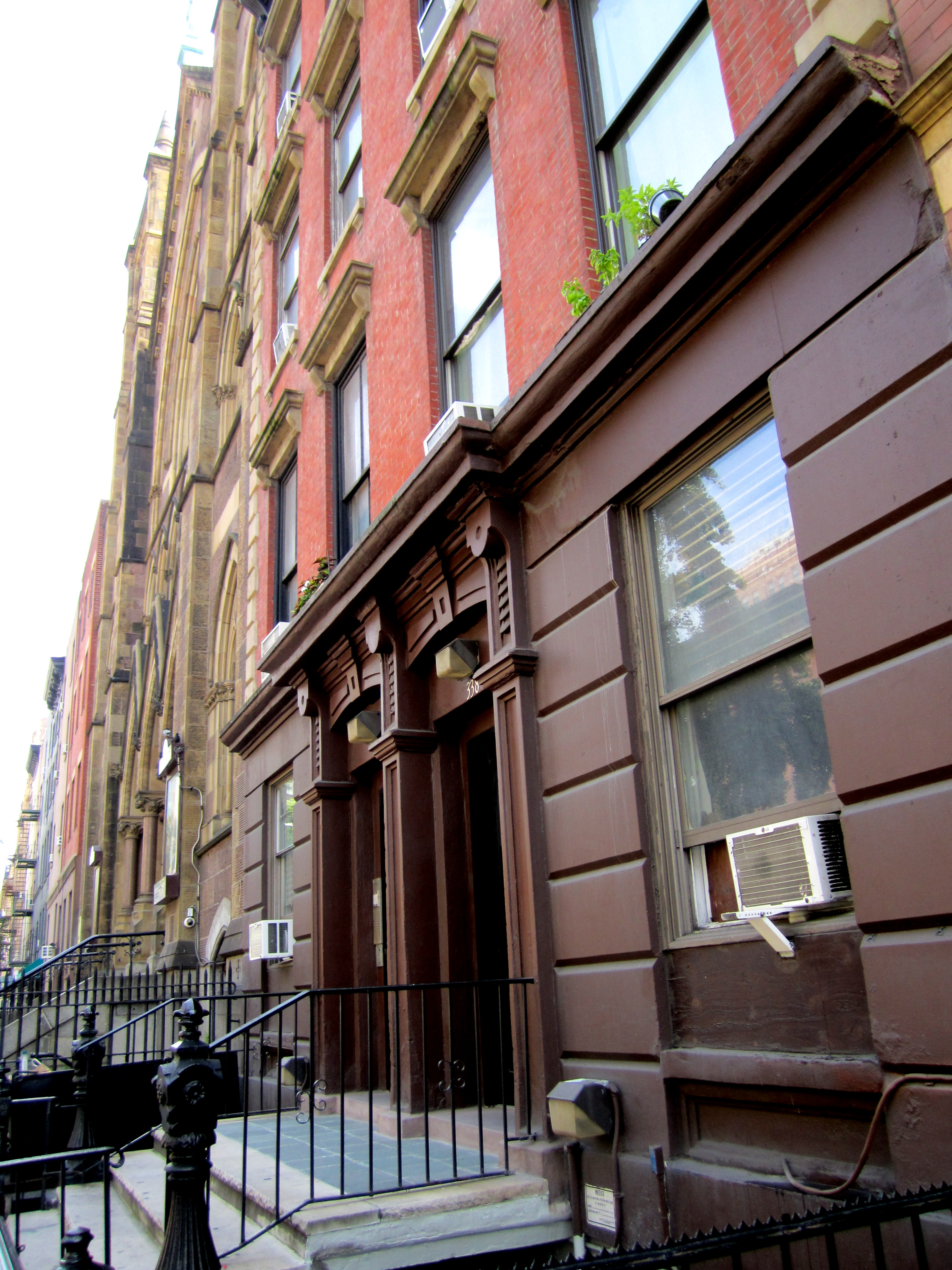 While we had a hotel room with a great little kitchen area complete with dishwasher, we did not exclusively eat in. We enjoyed meals out. My fiancé appreciates not prepping food on vacation; me not so much but NYC is an exception when it comes to gourmet vegan raw food. The combination of my love affair with anything raw and the incredible heat was a marriage made in food heaven (or hell?).
We were able to dine at Pure Food and Wine, grab some smoothies from One Lucky Duck, see the Union Square farmer's market, sample chocolates from The Mast Brothers, and my fiancé got to enjoy some beer in Brooklyn (I got to eat chocolate and salad so I'm not complaining!).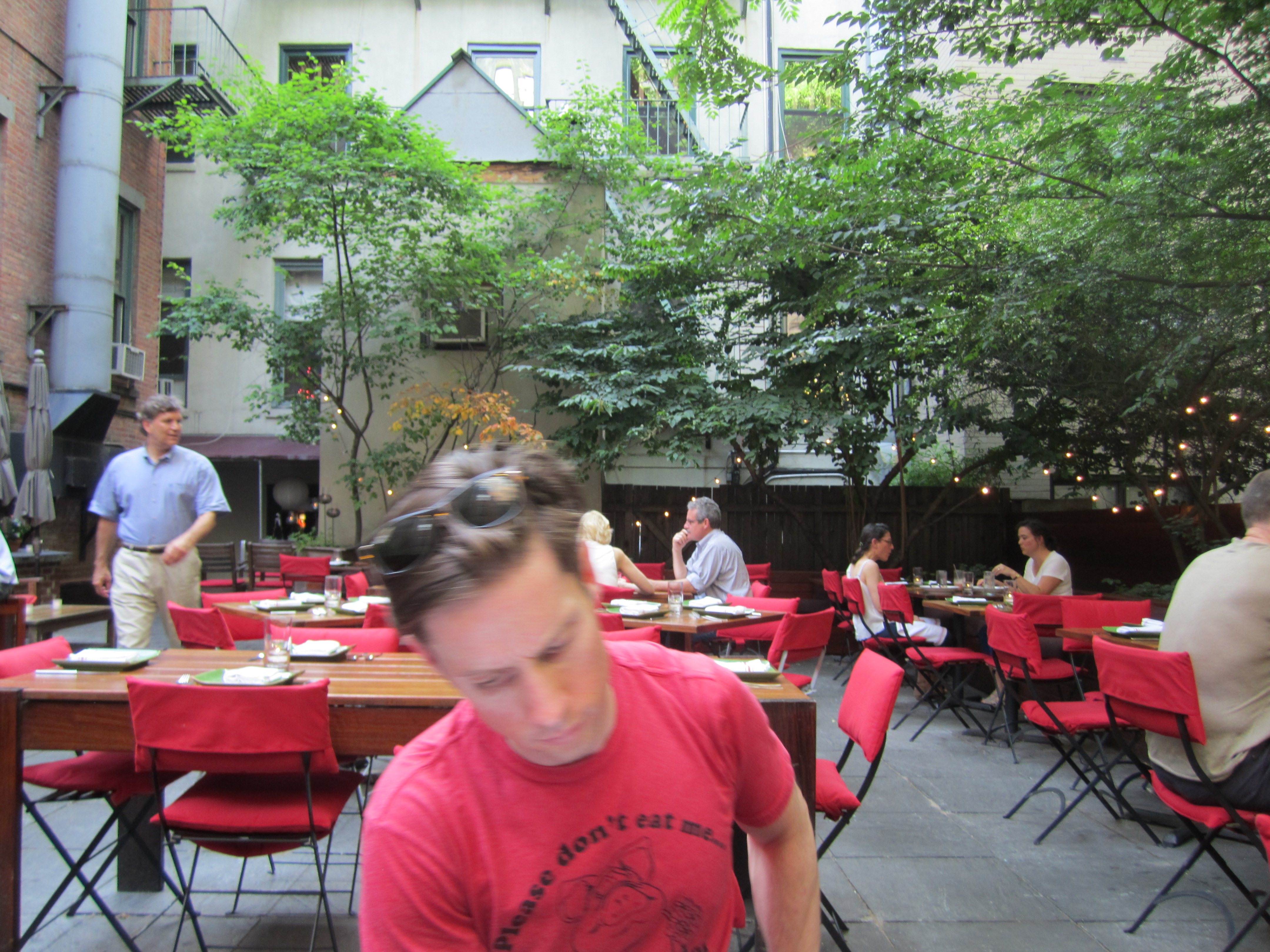 Pure Food and Wine  (near Union Square, Manhattan)
If you love gourmet food this is the place for you. The restaurant is raw and vegan but you would never guess that by the impressive dishes. We had dinner here twice; the first time by default and the second time planned (birthday dinner!). I have read that people find the restaurant pricey, which it is, but I also found NYC pricey in general. All I know is that the price was worth the piece of heaven I was given. And here's a hint you can order salads that are not on the menu there but on the menu at their take out location One Lucky Duck around the corner which are a bit cheaper and full of fresh veggies.
We had the pumpkin seed & herb salad and the spicy sesame salad which were both amazing. We also had their nori rolls, and scallops as appetizers; all absolutely flavourful and delicious. I was in disbelief that the scallops were raw or even vegan and a whole food (they were made with King Mushroom stems) all I know is that they were delicious. Dessert was a raw Oreo, ginger cheese cake and a mint sundae. The mint sundae by far was the best dessert I have tasted and more than enough for 2 people. Heaven in a glass! I'm still craving chocolate and mint days and days later (this is where peppermint hot chocolate saves me).
One Lucky Duck (near Union Square and another location in Chelsea Market)
This restaurant is the sister restaurant to Pure Food and Wine and is a take away place. It is more casual and affordable and has the most amazing smoothies! The goji high shake and banana nut shake were to die for and quenched our thirst after a brutal walk in the hot sun! All I can say is insanity! If you visit the Chelsea Market location be sure to browse around. The market is beautiful and something I have never really experienced before. Only in New York is all I can say.
The Mast Brothers Chocolate (Brooklyn)
The Mast Brothers make chocolate. Period. I love chocolate and I died and went to heaven when I entered their store/factory. This place had an amazing, wholesome yet modern vibe and the aroma was delectable. Did I mention they had slabs of samples out; I sampled each variety about 4 times each. Yum. I ended up buying a few bars and on our first day back home we ate the whole 'Brooklyn bar' oops…
I had originally seen the Mast Brothers chocolate in London earlier this year and it caught my eye because of the beautiful wrapping but I wasn't tempted to buy it since the highest percentage was 75%. I love my chocolate dark and with as little added sugar as possible but I caved in Brooklyn. It was local and I was on vacation, what can I say? Anyways the single origin chocolates only contain cacao beans and sugar. Simple and pure. So if you love chocolate and can handle the 70% range these are for you. Me, I'll be sharing mine with family. 70% is a great dark chocolate to start off newbies!
So I hope you enjoyed my little gourmet tour of NYC. I suggest you get on a plane if you can- to eat, drink and enjoy as only one can in NYC!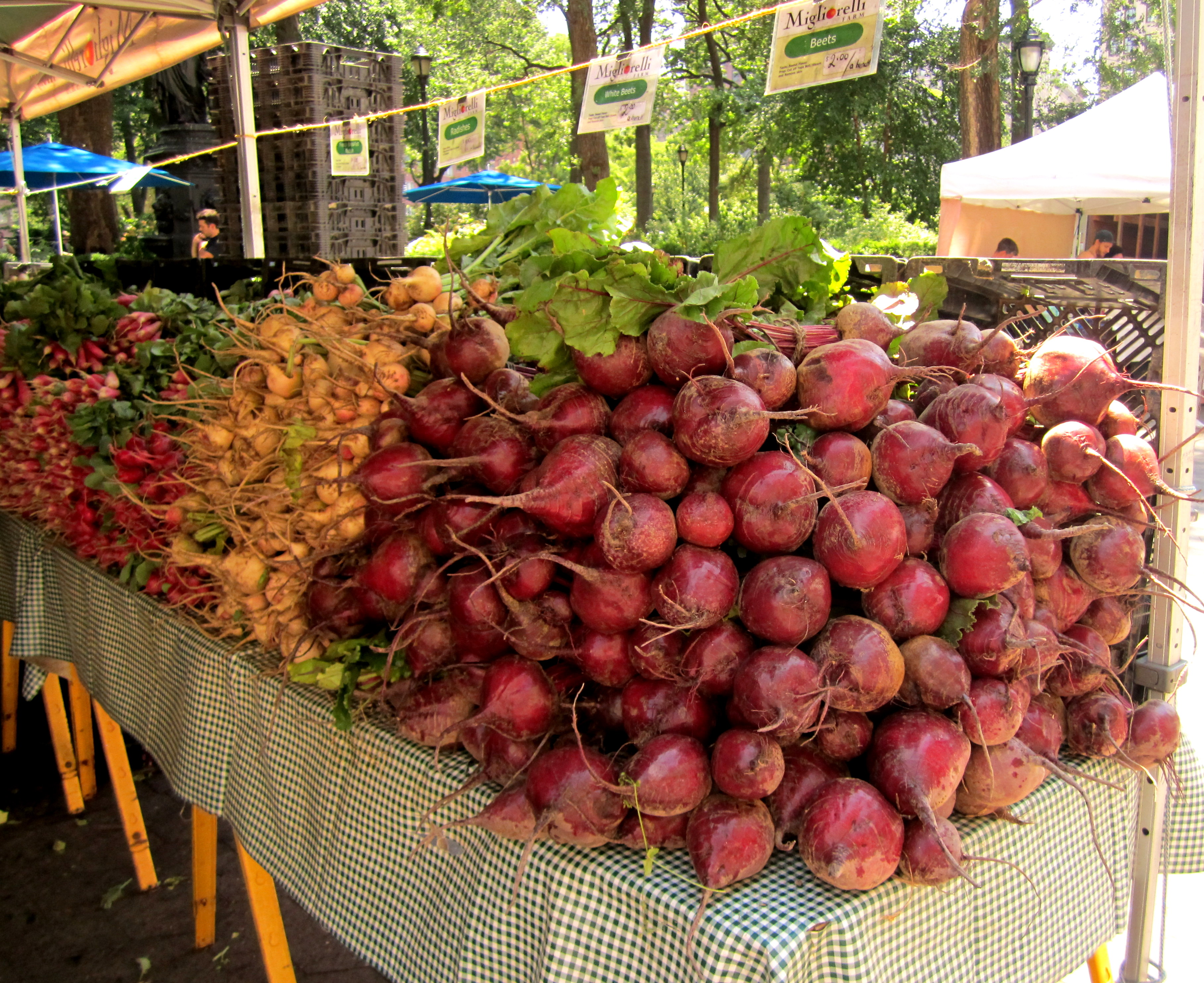 ~Michelle