I will be visiting Europe this March for a little over a week. I know I won't have my blender on hand, or the convenience of living 5 minutes away from an organic grocery so I have begun to think about how to maintain my veggie centric diet overseas.
I eat an enormous amount of veggies, even more than my fiance who has a good 60lbs on me. So planning for this is very important! No one wants to feel deprived on vacation! And my fiance sure doesn't want me to become grumpy.
My plan:
1. Rent an apartment. They are more affordable and come with a kitchen! Other pros of this is that you are amongst the 'natives', you can fill a fridge with yummy ingredients, you have the utensils and space to make a homemade meal while away, you can buy local ingredients at markets and not just longingly look at them and wish you could eat them :), and it's a more comfortable space at the end of a long day of walking around.
2. Take some snacks and supplements along with me. I will take vitamin B12, vitamin D, some sort of greens supplement, dried fruit, some nuts and chia (for omega 3).
3. Find healthy restaurants; vegan, raw, local. Happycow.net is a good resource.
4. Find a local organic grocer or market so that I can fondle, er, I mean purchase some fresh produce.
If all else fails?
This reminds me of a trip I took to Morocco a couple of years back. I went to Morocco during the month of August, the hottest month there!
During my time in Marrakesh, I stayed at a lovely riad. Every morning I was greeted by pastries, butter, jam, orange juice, coffee and tea. I tried my best to eat as healthily as possible but ate some of it to sustain myself in the heat. (I also had a stash of dates and almonds I bought in the central square, but don't tell anyone).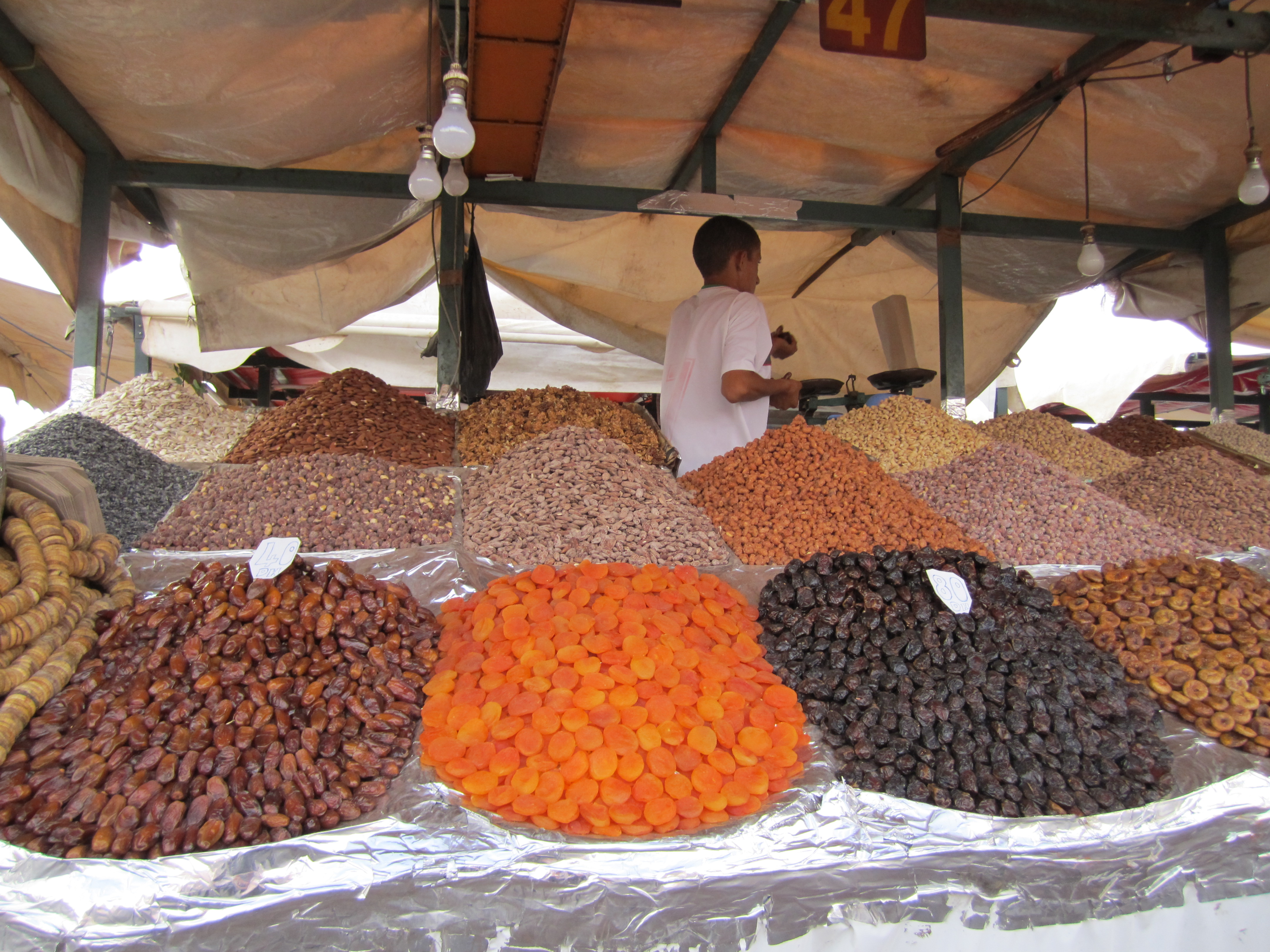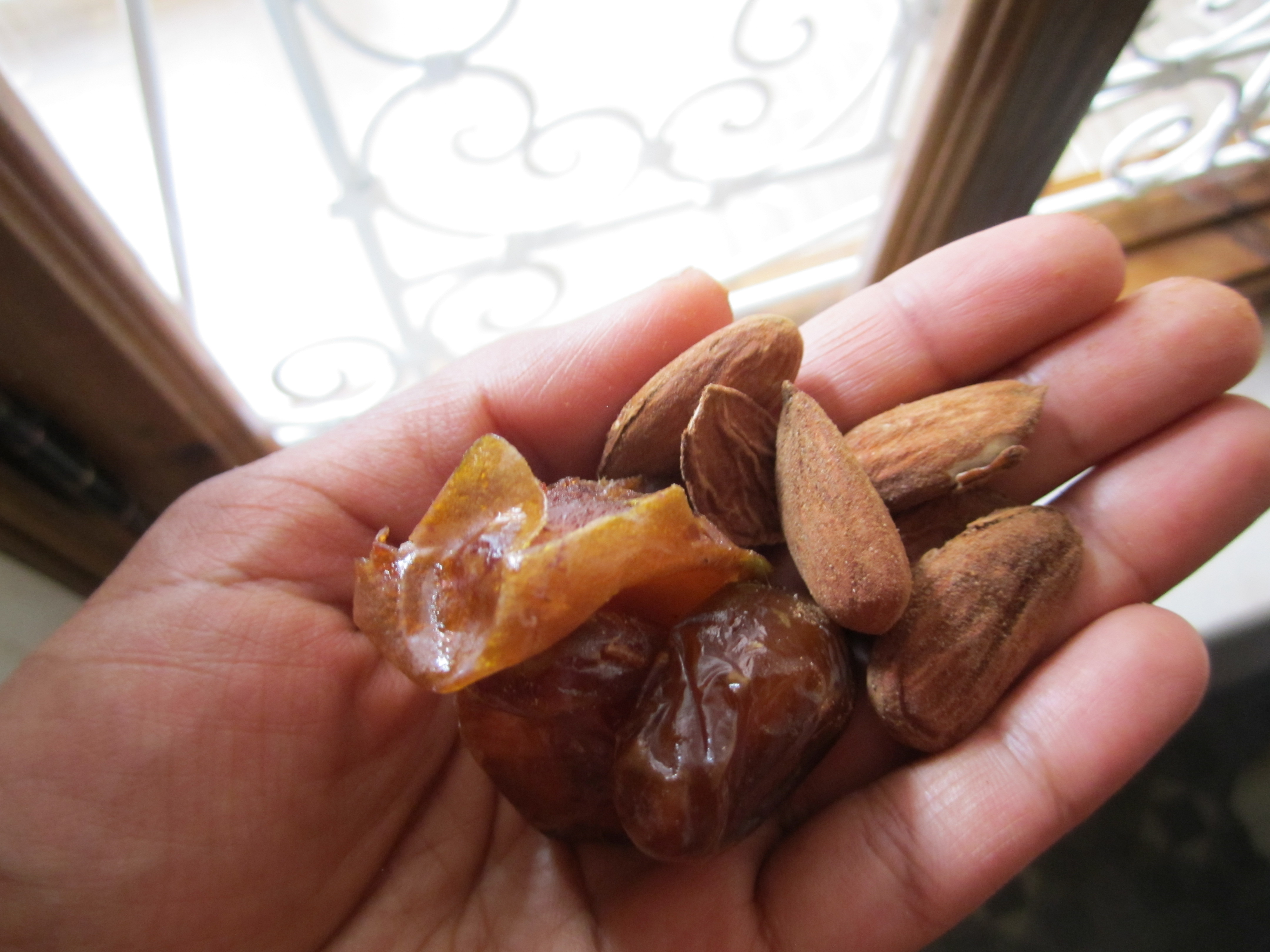 During my week long stay in Morocco I ate EVERY meal out! That summer I had been away from home for a total of 8 weeks and bought most meals from grocery stores but not in Morocco. I had no idea where to get anything fresh and I wasn't going to go hunting for it in that heat! Luckily, the Moroccan menus always had some type of salad on hand, mint tea (sans sucre for me!), tagine and the infamous white bread. I don't normally consume white flour but I sure did when I was there. The funny thing was I didn't become bloated or become severely ill-I think it was because I ate for sheer energy. The heat really takes it out of you! No wonder they serve their tea with sugar and it comes with a sugared pastry.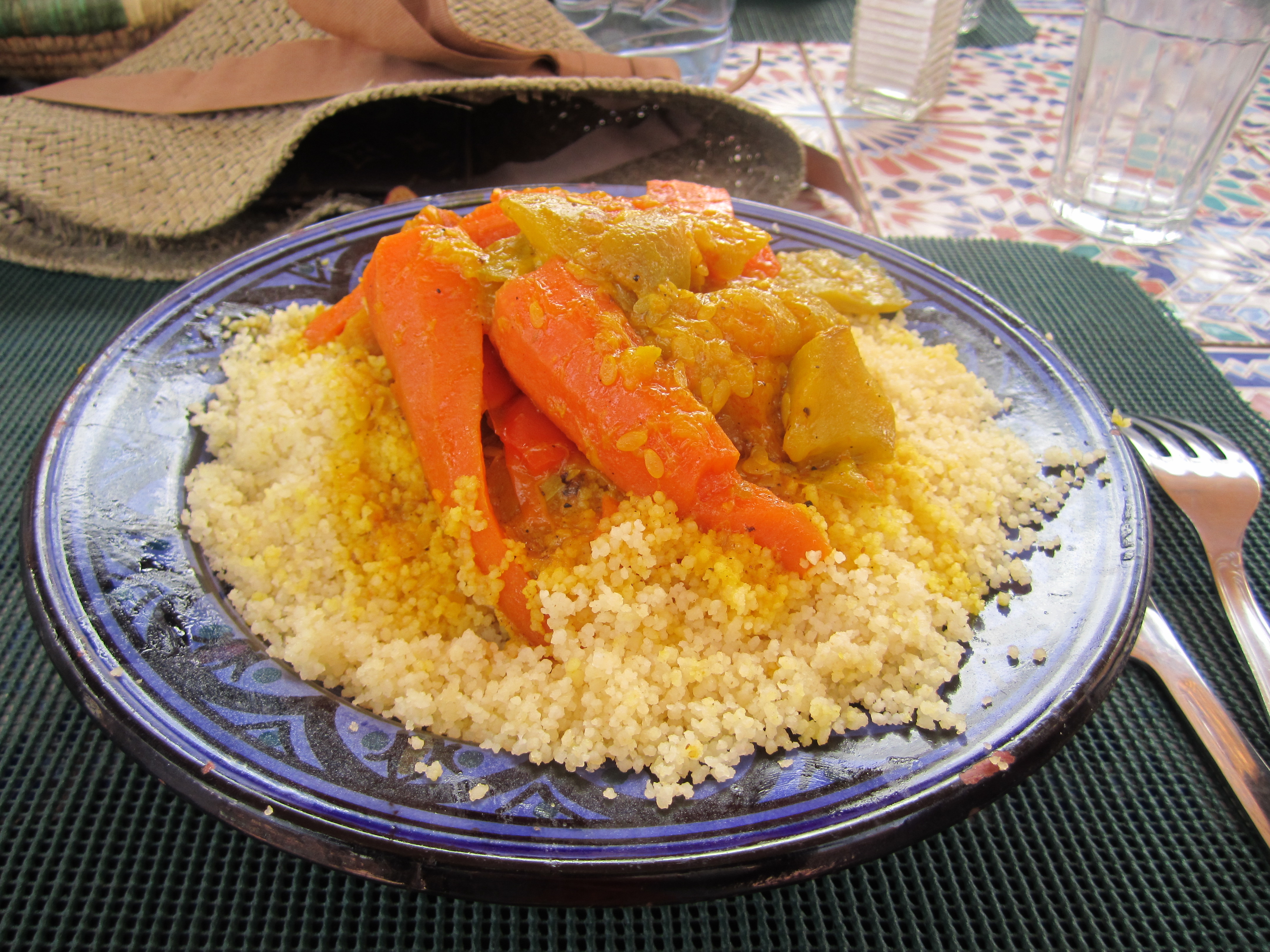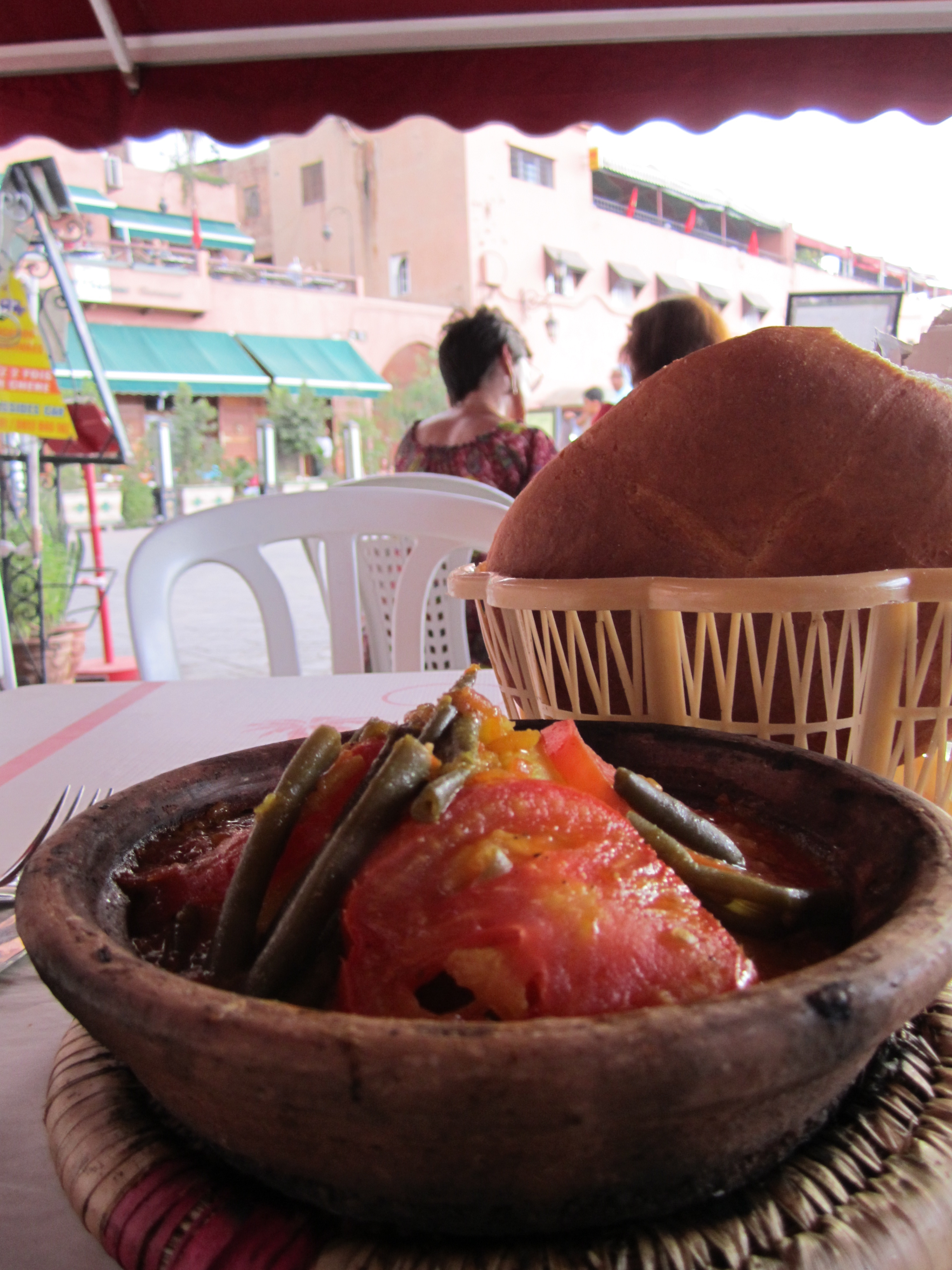 Morocco was amazing. I saw things I have never seen. I laughed, I cried, I rode a camel, I slept in the desert and I ate WHITE BREAD! I did desperately miss preparing my own food but seeing Morocco was worth it for what I experienced. Hope you enjoy my pictures!