A few weeks ago I had a few girlfriends over to share with them some of my nutritional know how. I sent out a message about creating healthy desserts hoping to lure in a few friends and it worked; it worked too well. Now I have to do a follow-up class but I'm not complaining, I love it!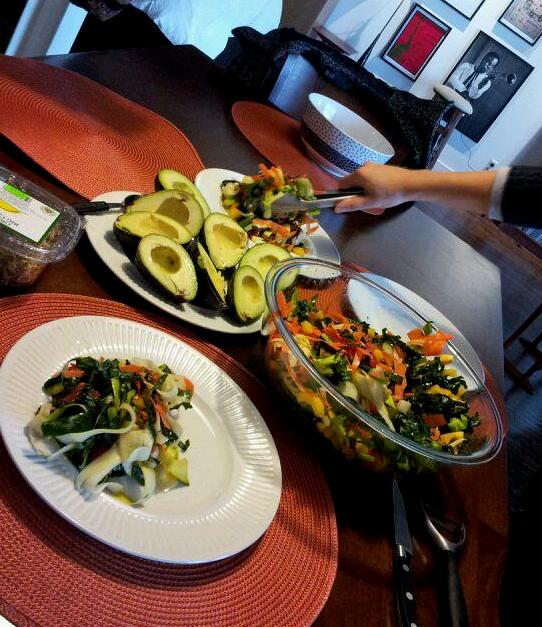 Initially, I thought the promise of a healthy dessert and an afternoon chatting would have been all my friends signed up for but it turned out to be much more interesting! Most of my friends were so curious that they showed up before the class so that we could create a healthy lunch. It was quite impromptu but the salad turned out well. I will have to post the recipe in future because it was amazing, nutritious and cleansing enough for them to literally run out to the organic grocery store and purchase the ingredients before the dessert session. I love my friends!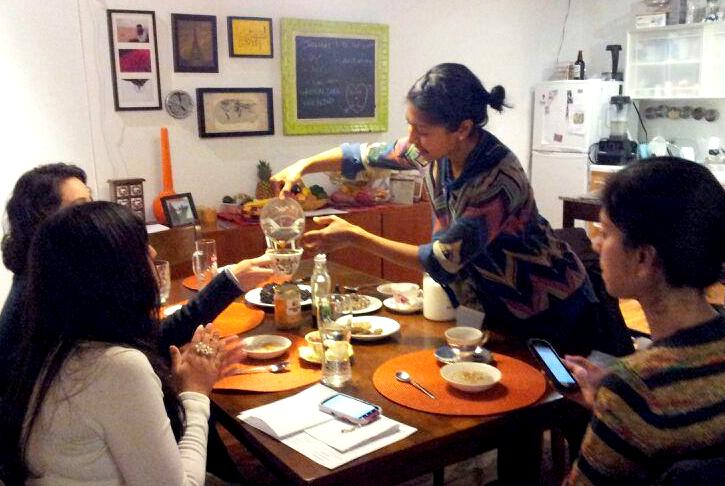 Armed with notebooks, smartphones and curious minds my friends and I created 4 dessert recipes that took very little time and we also made a vegan friendly masala chai. We simply made the following recipes which can be found on the blog, just click the link!
1. Chia pudding
2. Truffles
3. Barfi
Having this mini class was really encouraging and exciting. I love talking about nutrition and sharing my knowledge so that others can nourish themselves, feel well and be armed with food education. I firmly believe we should all know what we are eating and how it affects us.
We also made this chia masala:
Masala Chai
Ingredients: makes 2 lattes
1" Fresh ginger (grated)
1/8 tsp Cardamom
2 sticks of Cinnamon
1/8 tsp Nutmeg
4-5 whole Cloves
2 teabags of Rooibos Tea
1 cup of Almond Milk (make your own!)
2 cups of water
honey, maple syrup or stevia
Directions:
1.In a saucepan heat up water.
2. Add the freshly grated ginger, and spices.
3.Stir and let it simmer for a few minutes.
4.Once warm enough strain mixture and add additional almond milk or water. This drink will definitely warm you up on those cold nights, mornings, and middays.
 Better for you Ingredients:
Ginger
prevents gas and bloating after a large meal and aids with digestion. Better digestion = more nutrition and overall better health!
powerful anti-inflammatory; helps with arthritis and reduces swelling
is a warming spice which increases metabolism and circulation; perfect for a winter beverage
Cloves
Contains minerals: Calcium (for bones!), Magnesium (for relaxation), Iron, Zinc (for beautiful skin), and Selenium (part of a powerful antioxidant compound in the body)
Rooibos
Caffeine-free so it will not interfere with your adrenals!
full of antioxidants especially vitamin A which aids in producing beautiful skin
Watch here!
~Michelle
Holistic Nutritionist.