I am currently in Puerto Rico at the Ann Wigmore Institue and it has been amazing so far. I have all my meals prepared which are  all organic, enzyme rich, alkalinizing, vitamin and mineral abundant  (AND also contain lots and lots of papayas)!
I love papayas but sometimes you need something denser than fruit for dessert that is sweet, creamy and divine. This simple chia pudding hit the spot for me and will hit it for you too. If you want to GLOW from the inside out, chia is your seed.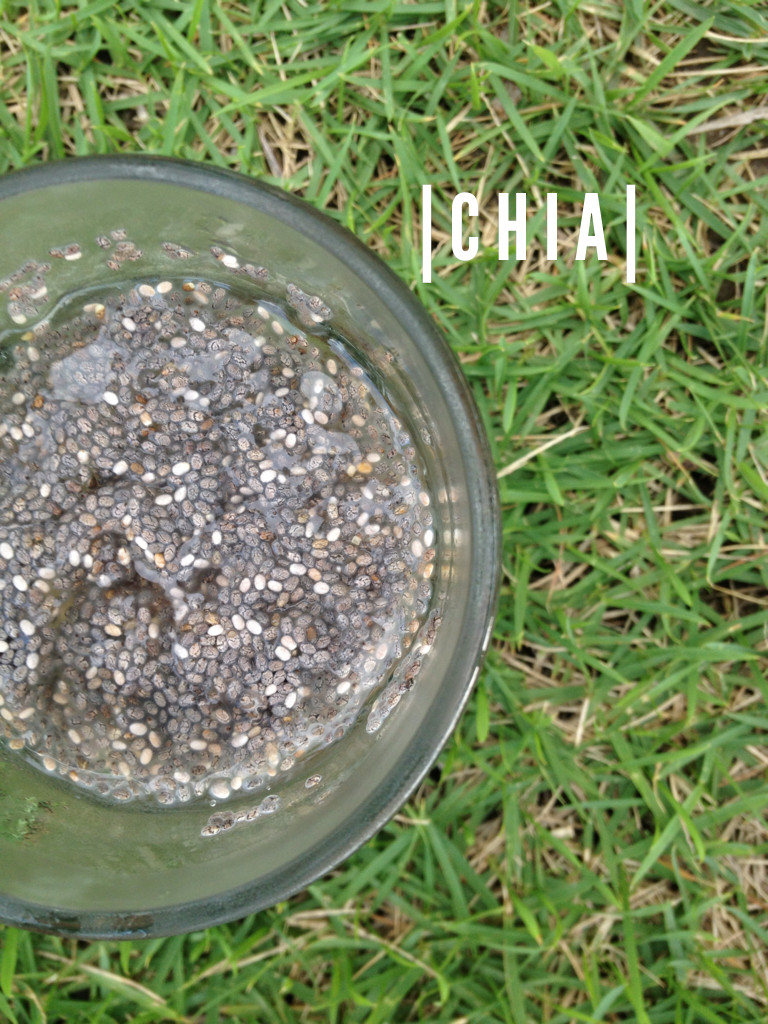 Chia is beautifying…all around.
Fabulous fiber
It contains a large amount of fiber to remove toxins from the body. Toxins make us gain weight, create cellulite and promote accelerated aging. Chia is our superhero and will pull toxins out of your system with it's high fiber content PLUS it will brush your colon clean at the same time. A clean colon is priceless; ladies if its funky down there you ain't gonna glow. So add more chia to your life.
Outstanding Omegas
Chia is also a phenomenal source of omega 3 fatty acids. Omega 3s reduce inflammation – so goodbye puffiness, joint pain and swelling. Omega 3 fatty acids also make our cells more flexible allowing toxins (hello again toxins!)  to leave our cells and  our body more efficiently. Sperm cells need the flexibility of omega 3s because they have flagella (a long tail essentially) that propels the sperm onwards and upwards, so men if you want to have a baby, add in the chia (ladies, add in the chia for them!).
Ok, ok…I know you're excited. You want that GLOW (and maybe some babies), right? Well, here is the recipe…
—————————————————————————————————————————–
Sneaky Chia Pudding
Ingredients (please buy organic if possible)
2 tbsp chia seeds (soaked at least 15 minutes, or overnight)
1-1.5 cups of filtered water
1-2 dates
Dash of cinnamon
Directions
Blend until it reaches a creamy consistency.
EAT & GLOW!
—————————————————————————————————————————–
SUBSCRIBE (below) and receive a BONUS guide to creating beauty from the inside out and more amazing insider tips on how to remove more toxins from the body and look fabulous while doing it!
SHARE this with other savvy women who need some chia in their life and help inspire them to take their health and beauty into their own hands!