This past weekend for Canada Day I decided to make some raw macaroons. Partly because my good friend loved the ones I bought from Rawlicious and shared with her a few weeks back. She loved them so much that I also promised to make them (attempt to make them!) for her bbq.
My attempt was a success. The macaroons came out tasting so good that my fiancé feigned that they tasted horrible right before we left for the bbq ( I didn't taste them myself for fear of ruining my dinner and eating too many, yes I sometimes go crazy like that lol).
Anyways long story short, they were amazing, AMAZING, if I do say so myself. I had non-coconut lovers drooling and mmm-ing and ahh-ing after them. Definitely a sign of success. I'm pretty happy my friends loved them, that I loved them, and that my fiancé loved them. It was also a great way to introduce a large group of people to a healthier dessert. My work is done!
I adapted this recipe from detoxinista.com
Makes 12 large macaroons (golf ball sized) or 24 smaller ones (please buy organic for the most nutrition)
3 + 2 cups of organic dried unsweetened shredded coconut
1/3 to ½ cup of grade B maple syrup
1 tsp. vanilla extract
Himalayan sea salt to taste
Directions:
1. In a blender or food processor blend 3 cups of shredded coconut until it becomes butter-like. Please note it will remain a bit gritty and sandy in texture.
2. In a mixing bowl add the remaining coconut and coconut butter and mix well (you can even use your hands!). Add the remaining ingredients and mix well.
3. Using a scoop with an eject feature pack the macaroon mixture in compactly and place on a mesh dehydrator tray. Please note that if the mixture is not compactly packed it will crumble when ejected. My scoop holds about 45mL and that allowed me to make 11-12 macaroons that were golf-ball sized.
4. Place macaroons in dehydrator at 105F for 24 hours or place it into a conventional oven for 20-25 minutes at 300F* (let them cool for an additional 30 minutes at room temperature or in the freezer to firm up)
5. Devour; because they ARE that good!
*heating foods above 115F destroys the live enzymes; learn more about raw food here
Better for you ingredients:
Coconut
contains lauric acid which is a heart protective fatty acid that is also found in breast milk
contains medium chain fatty acids that are used as energy rather than stored as fat in the body
contains a large amount of fiber that helps with detoxification
Grade B Maple Syrup*
has a lower glycemic index than sugar
contains more minerals to help with its digestion thus it is less toxic in the body than sugar
*even though grade B maple syrup is considered 'healthier' than sugar it should still be used in moderation!
These macaroons are super yummy. Please let me know if you tried this amazing recipe by commenting here. I would love to hear from you!
Happy macaroon-ing 🙂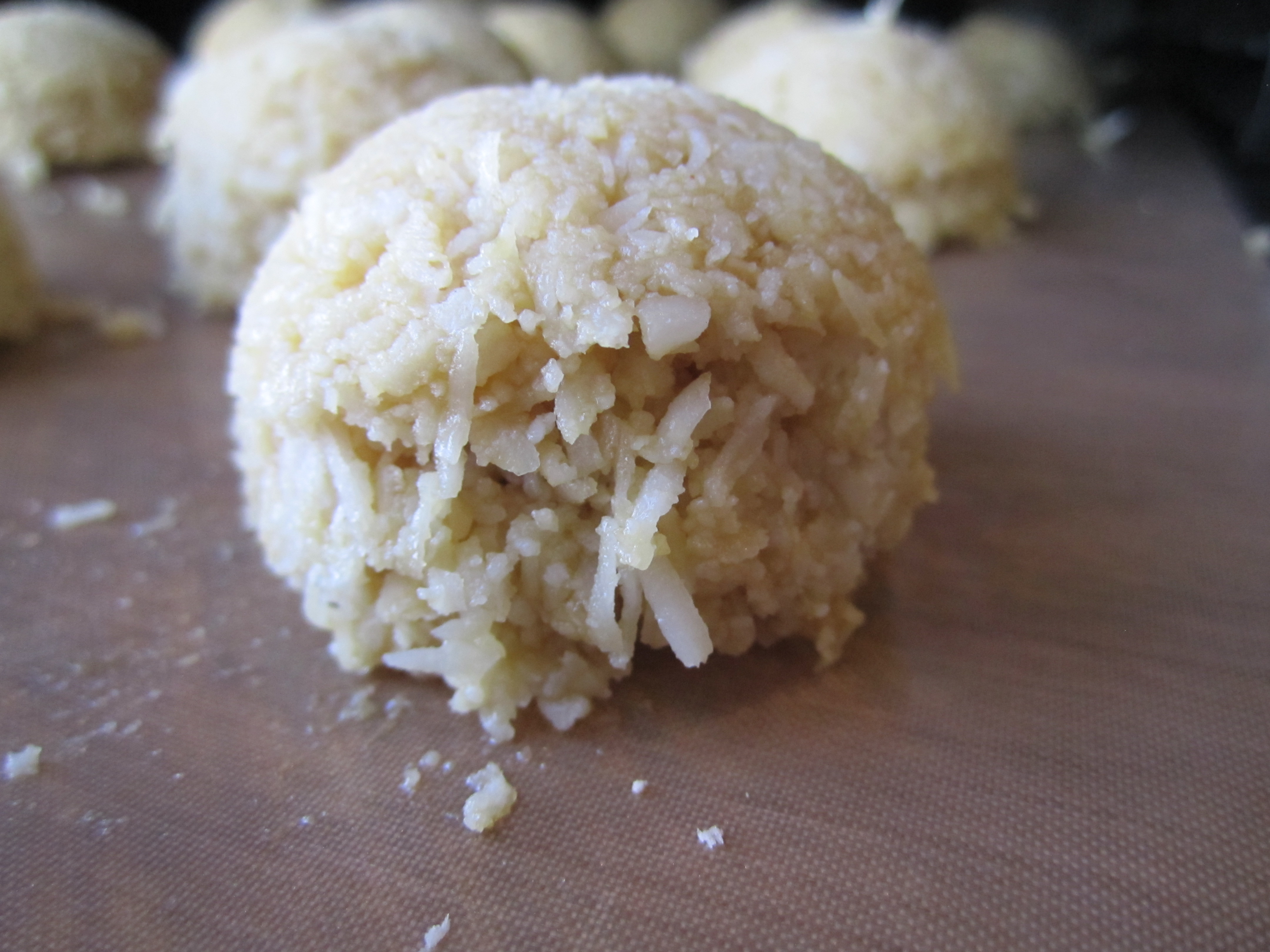 ~Michelle