Ready for some more detox tips? In today's video I share a very simple tip to help you detox every day. Doing this can lead to better overall health including better liver function, cleaner blood, less constipation (woohoo!) and a GLOW that comes from the inside out. Hopefully you checked out last week's post on the number one thing you should be doing to detox? If not, check it out here!
Sometimes health and beauty come in a simple package.  Check out the video below to learn the 3 reasons why adding this to your daily routine will benefit your health.
I hope you will add this in every day or were re-inspired to start again! Let me know in the comments below.
SHARE this video with friends to help them to take their detox and health to the next level so they can be beautiful from the inside out!
PS. I am having a DETOX WORKSHOP Saturday February 22 at 2:30pm. Check out the events page and below for more details. I would love to see you if you are in the Toronto area 🙂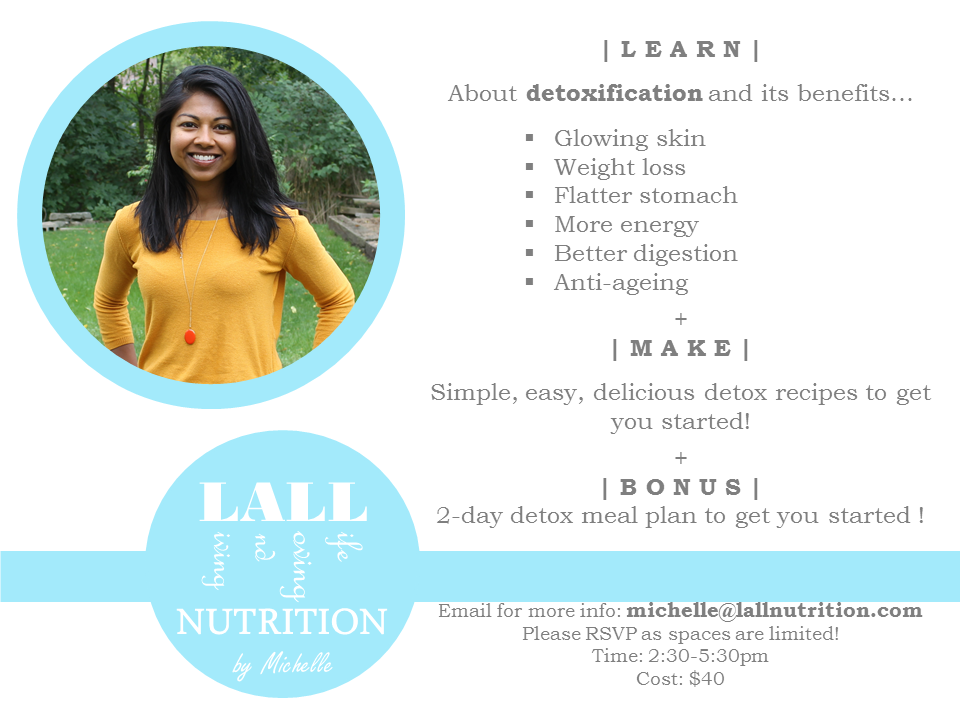 ~Michelle
holistic nutritionist.