A few weeks ago I got married and it was an amazing 2 wedding ceremonies filled with travel, simplicity and adventure! My husband and I are not your average big wedding types. We tend to follow our gut and do what feels right regarding all areas of our life including getting married abroad.
Traveling is so fulfilling because you get to immerse yourself in other cultures and taste their amazing organic food! Not to mention traveling opens you up to being more vibrant and alive. The only thing with traveling is that your schedule may be off, you don't sleep well and it's hard to find the foods your body needs to feel beautiful. Feeling beautiful is like a shot of wheatgrass; it's a natural high! Feeling beautiful also helps you to relax and be more comfortable in your skin, am I right here?
I was married in Paris in a symbolic ceremony behind Notre Dame, ooh la la, and I used the tips I'm about to share with you to feel 'ooh la la' aka radiant, energetic, beautiful and vibrant while away and on my big day!
FOR THE FLIGHT
Salad: Bring a huge salad and fruits on the plane with you. These foods  are filled with water containing vegetables that help to hydrate you. When you are dehydrated you feel tired, sluggish and not that great. A salad such as My Lazy Kale Salad or My Power Salad contain beautifying vegetables that not only hydrate but give you a load of antioxidants that protect every cell in your body so that you can glow and not show up as a wilted flower!
Seaweed: Bring seaweed with you to counteract radiation. Flying exposes us to more radiation than when we are on the ground.
Dark chocolate (70% or higher): Indulge in a little after meal dessert that is full of antioxidants, low in sugar and fills you with love chemicals, magical.
Hydrate! Buy water bottles before you get on the plane in the security approved area. Water is truly your best friend and your skin will look amazing if you drink a cup or so every hour.
IN THE CITY
Look for organic grocers: We found several organic shops in Paris including Biocoop and Naturalia. Buy fruits , portable veggies, nuts and seeds  or even salad ingredients if you are up for it and picnic somewhere (even your hotel room).  This makes sure you are properly nourished throughout your trip if veggie centric meals are hard to find.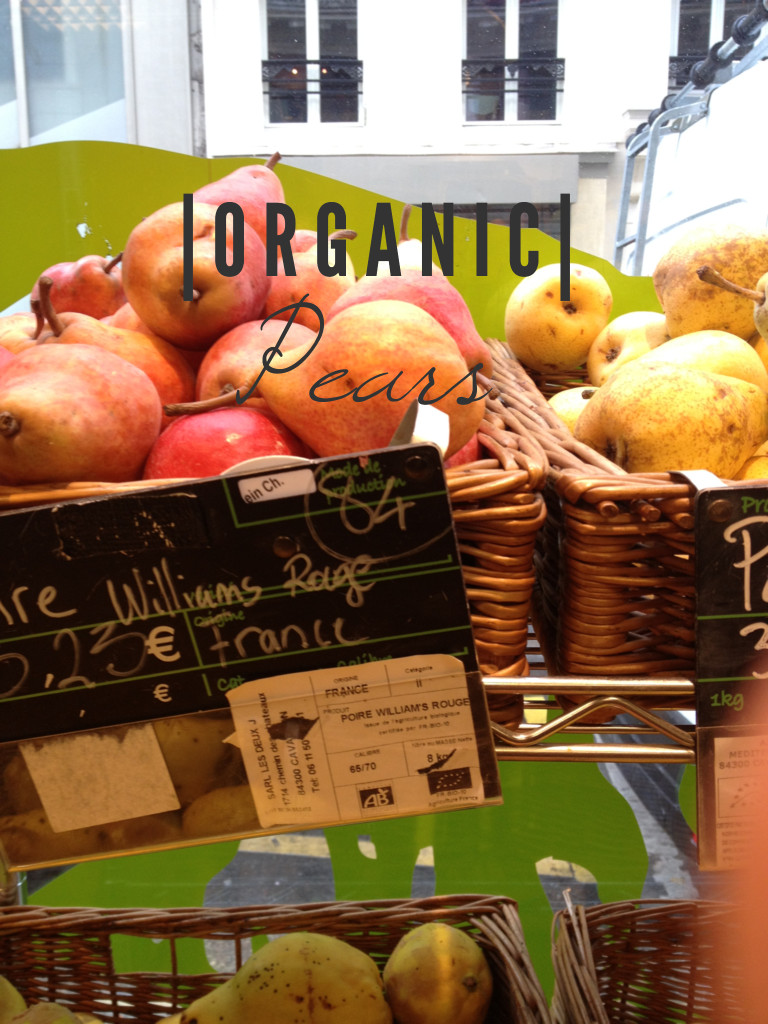 Meditate: Take a breather and absorb what is going on. I love just taking some time to come back to myself and reflect. Meditating  helps you  stay grounded, release stress and relax ( a great beautifier). There are so many ways to meditate; breathe deeply and focus on your breath, chanting (Kundalini mantras), going for a walk or even just being present in whatever you do.
Be active, walk everywhere:  Move your booty as much as you can. I wasn't able to get to a gym or run outside this time around in Paris but I walked everywhere, everywhere, for hours. Walking moves your lymph and removes toxins from the body. This keeps you slim and trim and helps the body detoxify.
Have a green smoothie: We stumbled upon Bob's Juice Bar (well, searched it out) and grabbed a green smoothie. Not exactly like my home made one but it was lovely to get some blended greens in. Chlorophyll, enzymes, vitamins and minerals all equal clean healthy GLOWING skin.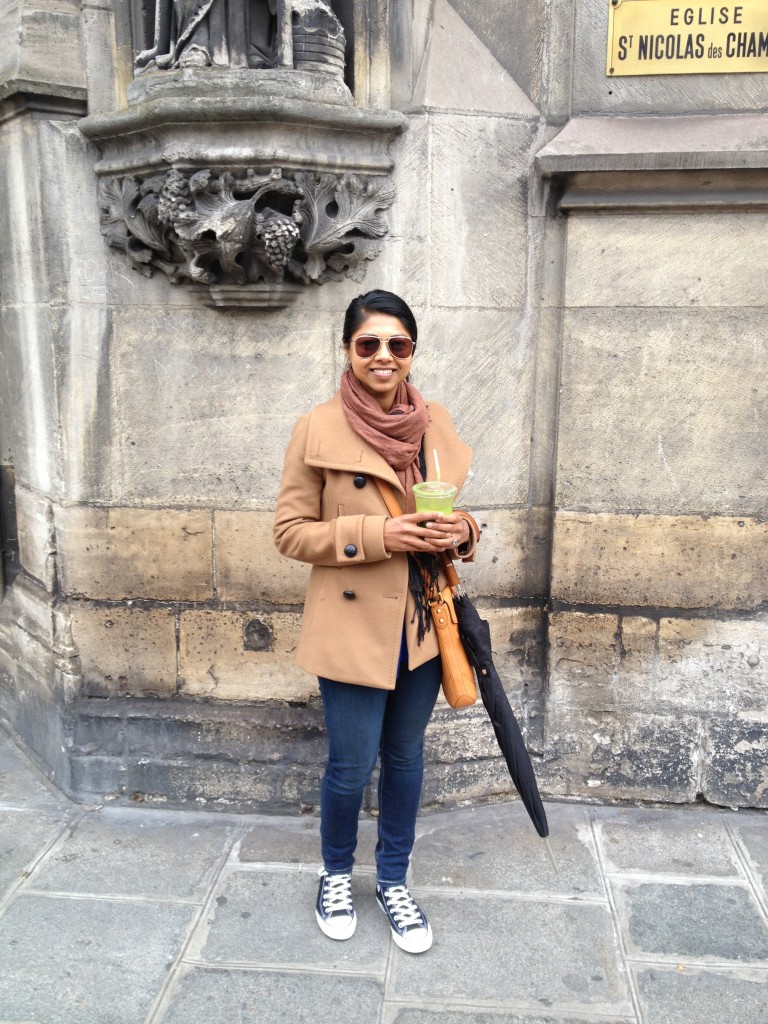 Take some accoutrements with you! I have a European blender that is not nearly as good as my vitamix but lets me have a green smoothie when I travel and green smoothies are amazing (see above). I also take a knife, fork and spoon. I take comfort in knowing I am eating well and can slice an apple up on a whim. Good clean food makes you look good and feel good.
There you have it, some more tips to make sure you look and feel your best wherever you go. If you need more help while traveling give me a shout.
SUBSCRIBE and receive a BONUS article ||Love + Travel Tips to make you GLOW wherever you go!|| and more amazing insider tips on how you can look your best wherever you are!
Share this on facebook with other travel crazy women or non-travel crazy women to inspire them to take their health and beauty into their own hands wherever they are!
UPDATE: If you are an email subscriber you will have received this post twice, this will not happen for the next article! If you are a wordpress.com follower please sign up to my email newsletter list to make sure you keep receiving amazing health tips and content I only share via my newsletters (it's FREE!).
~Michelle
holistic nutritionist.