I must say that December is insanely busy; in all aspects of life. Is it society, the holidays, school, or the end of the year that charges everyone up and drains our adrenals? Ugh, I am so over being overwhelmed in December! I like life to be chill and flowing and although there will always be crazy times I would like it to calm down, now. Alas, there are a few more days left of school and one intense exam before I officially break for the holidays. In the midst of all this insanity I still make time to make dinner every day and well every other meal (my fiancé helps with that lol) from scratch because I love fresh food and I'm insane/intense/healthy like that.
One of my go to dressings of the moment is this Asian-inspired dressing which is made with 4 simple ingredients; tahini, miso, orange juice (!), and ginger. So simple yet so creamy, delicious, and nourishing!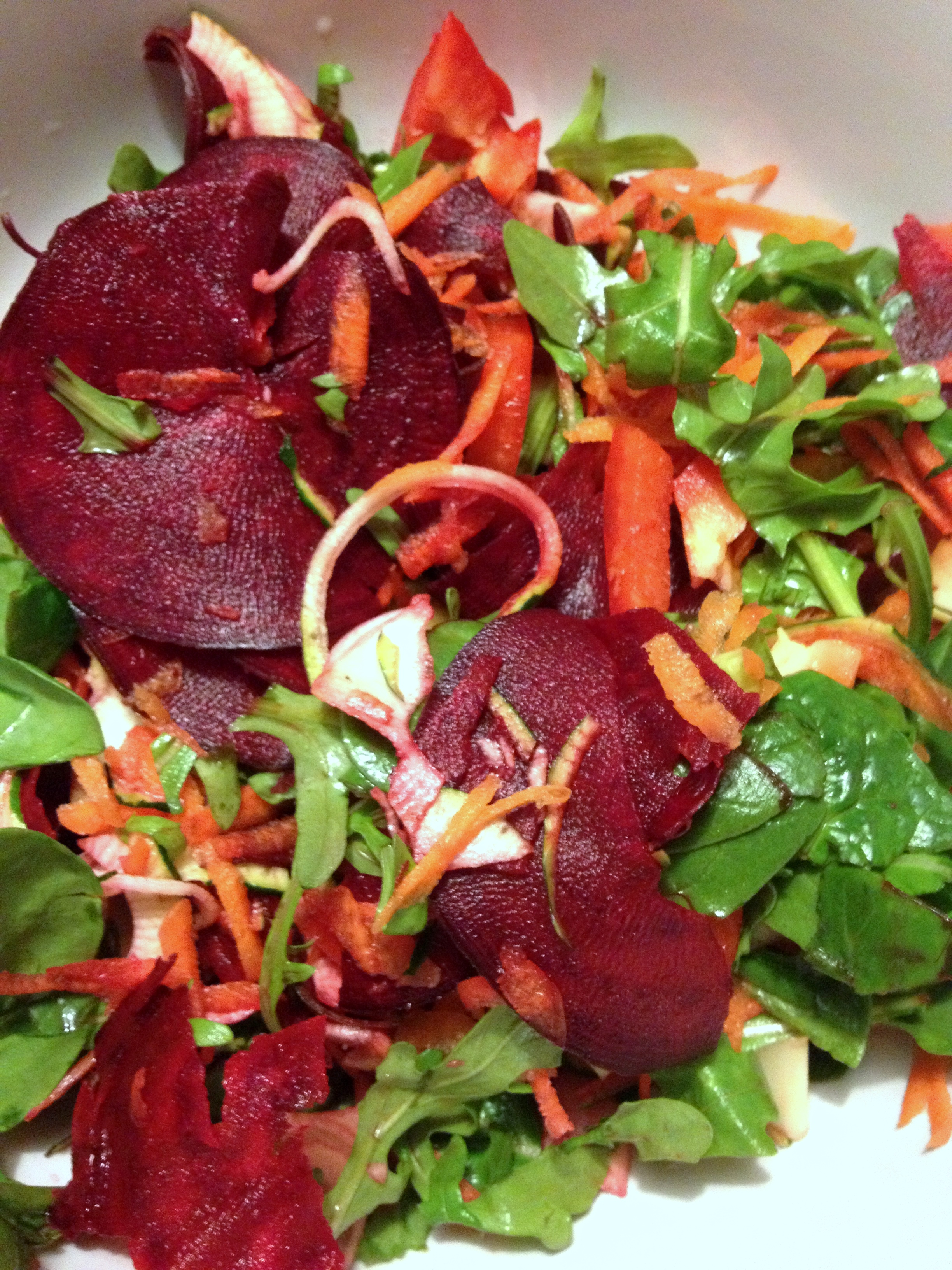 I usually add this to some chiffonade kale (kale cut into ribbons if you must know) and yes I am fancy like that, only the best French cut for my kale!  I actually learned how to do this in Copenhagen earlier this year where I had the opportunity to take a cooking class with the talented Sarah Britton of My New Roots.
Ok, onto the dressing.
 Ingredients: makes enough for 2 salads

½ cup of freshly squeezed orange juice
2 tbsp tahini ( I like to make my own!)
1 tbsp unpasteurized miso
½ – 1" freshly grated ginger
 Directions:
1. Simply blend all ingredients in a high speed blender like a vitamix or blendtec or even a magic bullet. If you have a regular blender try grating the ginger more finely to reduce any chunks.
2. Add to chiffonade kale, grated carrots, grated beets, julienned cukes and sea veggies to make a sea weed Asian-inspired salad, a side of unpasteurized kimchi also adds another asian taste dimension.
3. Enjoy!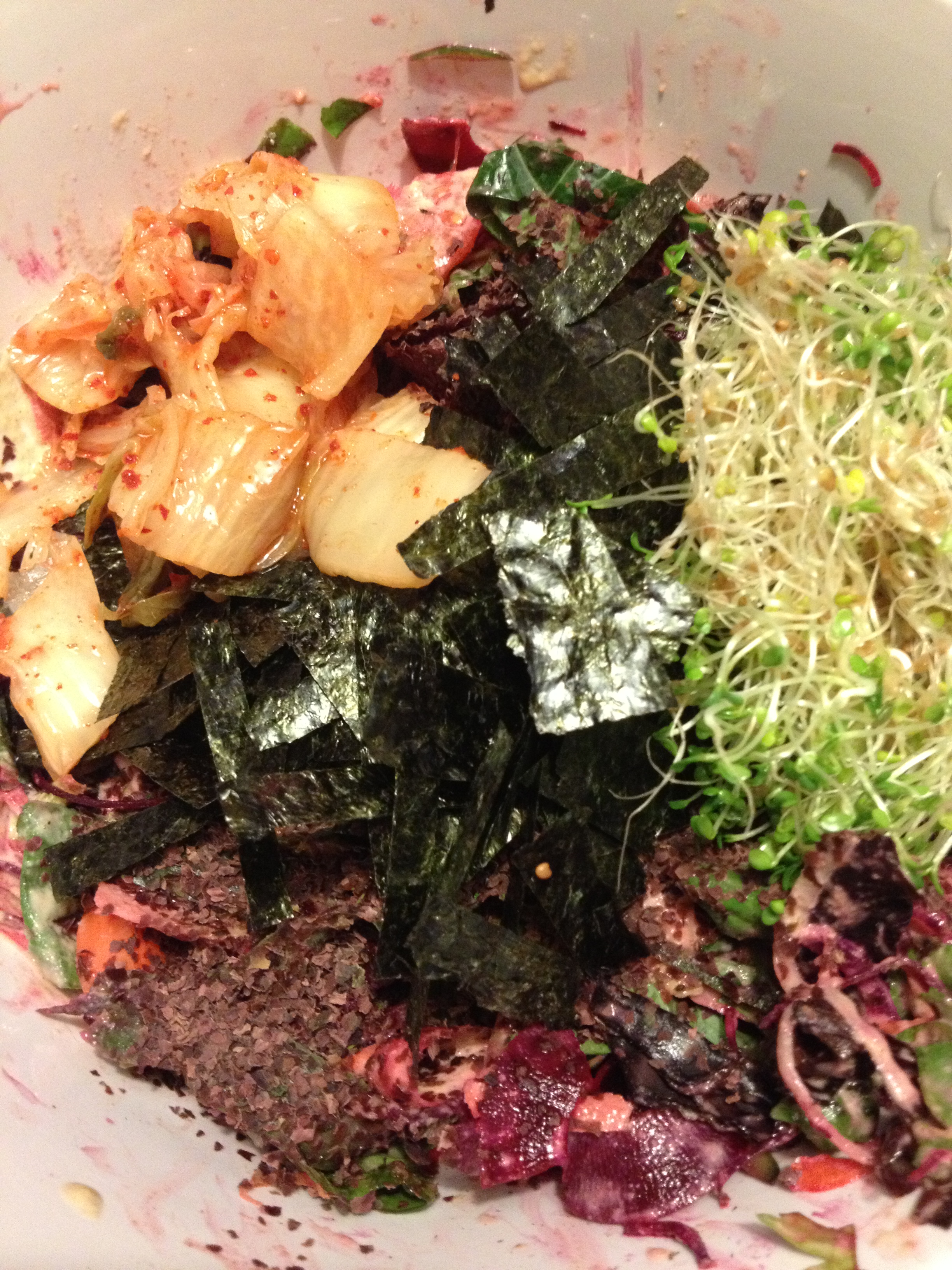 Better for you ingredients:
Miso
stimulates digestive juices in the stomach to better digest food (better digestion=better absorption of nutrients!)
full of beneficial bacteria and restores healthy bacteria levels in the intestines.
aids in digestion and assimilation of other foods in the intestines
good vegetable-quality source of B vitamins (especially B12) which is great for stress and energy
Ginger
helps with immunity which makes it great for the cold and flu season
prevents gas and bloating after a large meal and aids with digestion. Better digestion = more nutrition and overall better health!
powerful anti-inflammatory; helps with arthritis and reduces swelling
is a warming spice which increases metabolism and circulation
~Michelle
Holistic Nutritionist.